When you arrive to pick up your Cyprus rental car, the staff at the counter will go through a few checks with you. Find out what to expect when you get there, so you can enjoy a smooth pick-up, with no surprises.
How long it takes to pick up a Cyprus rental car
The time it takes to collect a Cyprus rental car depends where you are, whether you are in high season, and also what time of day it is. Cyprus rental car companies at airports are often busier than in city-centres or train stations. If there's a queue when you get there, it's a good idea to get your paperwork ready while you are waiting, so you can get your key swiftly when it's your turn.
Finding the rental counter
If you are picking up a hire car from an airport, the rental counters might be 'on-airport' – meaning in the terminal or in a nearby car rental centre. Alternatively, they may be further away 'off-airport', so you'd take a free shuttle bus or be directed to a 'Meet & Greet' point for your next steps. Wherever you are picking up your Cyprus rental car, you should find directions of exactly where to go on your rental paperwork.
What you need with you to pick up a rental car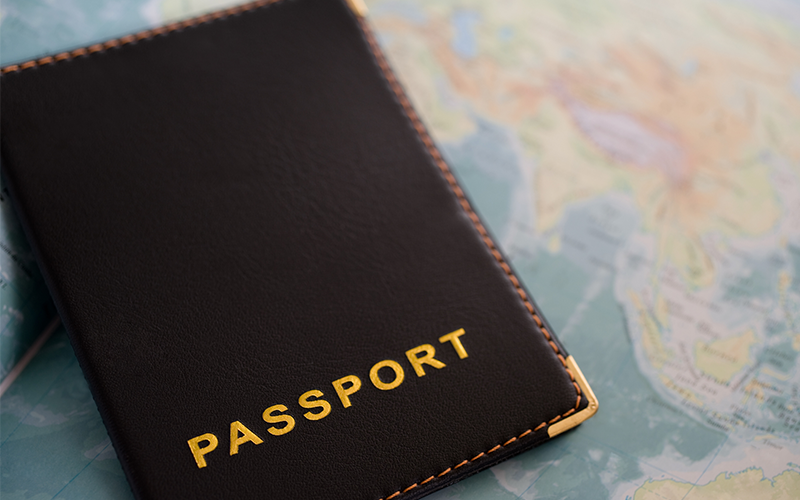 The first question the staff will ask you when you get to the counter is, 'Do you have a reservation?'. They may ask for a voucher, or perhaps just give your name.
You will need your driving licence, proof of identity (ID card or passport) and a credit card in the main driver's name to pick your car up. Your rental company may ask for other documents, such as proof of address or an International Driving Permit, so do check your rental's specific Ts & Cs before you travel to see exactly what you need. If you don't have everything with you, unfortunately the counter staff won't be able to hand over the car key.
Payments you will make at the rental counter
You will pay for the car if you haven't pre-booked, and pay for any 'extras' you have requested or want to add to your rental, such as additional drivers, child seats or a sat nav/GPS. The staff will also block/pre-authorise a security deposit on your card, to cover costs if the car gets damaged during your rental.
Extras you can choose or refuse
The counter staff are likely to offer you optional extra insurance. This insurance may reduce your excess, or avoid the need to leave a security deposit. It's entirely your choice whether to buy additional insurance or not. It is not a legal requirement. It's worth checking what's already included with the car.
The staff might also offer you an upgrade. It's up to you whether you choose to upgrade. It's worth working out how much an upgrade will cost you in total, as it's easy to forget that the upgrade fee is on top of what you've already paid. Car hire companies often quote upgrade prices per day, so think about how much that is for your whole trip.
Signing the rental agreement and getting the key
Don't feel rushed into signing the rental agreement: you are entitled to give it a good read-through first. Then, keep the documents the staff give you safely. They can come handy if you need to check something during your rental, or if you need to call the counter or roadside assistance.
Once you have signed the agreement, they will then give you the key to your hire car and tell you where to find it.
Take a good look over the car (take photos so you are confident of its condition), and if you find any issues with it, ask the staff to record the damage before you leave the car park.
Source: Rental Cars
Photo Credits: Shutterstock
Our customer service team will be very happy to answer any questions you have about Car Rentals Cyprus therefore please do not hesitate to get in touch by phone, email or post.
Address: Shop 1, Central Park Residences, 6 April 1st Street 8011, Paphos Cyprus

Support Phone: +357 26 945222

E mails: carhire@zandxgroup.com

Office Hours: Monday – Friday 8am – 6.00pm